2 GREAT SHOWS IN 1 !!! The International Home & Garden Show runs concurrently with the Successful Gardening Show!  Shop & Compare for Outdoor Decoration, Backyard Living, Interior Design, Renovation and Better Home and Garden Products & Services, Enjoy Free Seminars, Expert Advise from over 400 exhibitors!
The show is now closed.  The 2014 Show features will be updated as they're confirmed.  To view our past highlights please see our 2013 Spring line-up below.

Celebrity Superhouse Seminars
Celebrity line-up: Dabble Magazines Kimberley Seldon, The Toronto Star's Vicky Sanderson, CityLine's Design Experts Lynn Spence, CTV's Karl Lohnes, Dabble's, Nicholas Rosaci, RENO&décor's Jackie Morra, CityLine's Mary Dobson, and more!
Kitchen & Bath
Renovation upgrades make a huge impact on a home's comfort and value. Visit the Kitchen & Bath area for cabinetry, contractors, designers, flooring, tiles, counter tops, stone, fixtures, shelving, lighting, appliances and so much more…
 
Ask A Decorator
Members of Interior Decor Resources Canada are on hand to offer free decorating advice. Remember to bring your pictures and samples for your personalized consultation.  
 
Green Street 
This years Green Street is your eco-friendly neighbourhood full of money-saving sustainable products and services. See  what's new e-COOL-ogical living feature, including; cutting edge technologies, eco builders, energy saving renovators, solar heating, geothermal systems, green building products, home green essentials and so much more.
Vendor's Village & Shopping
Every year the show offers new and exciting products from all over the world. You are sure to find hundreds of companies offering an amazing assortment of beautiful home furnishings, gardening, outdoor living, stunning gifts, exciting accessories and innovative ideas for your home!
The friendly, fun and practical gardening show, full of tips, tricks and amazing garden shopping.
Celebrity Garden Threatre Sponsored by Ontario Gardener Living Magazine 
Meet our Garden Stars and their Budding ideas! Frankie Ferragine, Citytv's Frankie Flowers.  Denis Flanagan, Designer, TV Host.  Beth Edney, Designs By The Yard.  Albert Graves, Pick Ontario.  Mr. Reeves, Garden Expert, Bonsai Expert Arthur Skolnik, and more!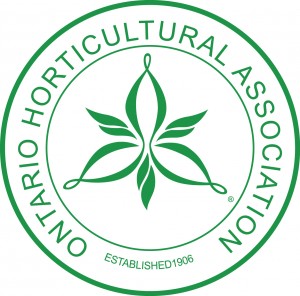 Ontario Horticultural Association's (OHA)
Floral Design & Plant Competition
Discover the melodies of colour in this year's themed competition "Lucky 13". It's a visual experience of exotic plants and floral styling's displays. 
 For OHA Horticultural Entry Forms Click Here  
Gardeners Marketplace
A shopper's paradise with thousands of plant and garden products from retailers, craftsmen and artists including; bulbs, seeds, hard-to-find tools, plant care products, garden décor, gifts, books, accessories and much more!
 
Landscape Design Competition
Ontario's finest Landscape & Design Specialists will transport you into Summer with their "Hello Sun!" Landscape Competition. Stroll through 10,000 sq. ft. of dazzling displays. Vote for your favourite landscape display in the "People's Choice Landscape Contest!
Wine & Dine Village
Sip and savour the latest sensational flavours, and taste the best life has offer.  Have a sample of wine, or vodka while you enjoy food sample of spices, spreads and olive oil.
Home-Away-From-Home
Escape, Enjoy and Experience! Your adventure is waiting for you!  Shop and compare for bus tours, campsites, exotic destinations, leisure activities, rural retreats, resorts in Ontario, real estate options, trailers, RV's, boating, cottage ownership, log homes and cottage builders.