SUCCESSFUL GARDENING SHOW HIGHLIGHTS
A shopper's paradise with thousands of plant and garden products from retailers, craftsmen and artists including; bulbs, seeds, hard-to-find tools, plant care products, garden décor, gifts, books, accessories and much more! 
Paradise Landscape Design Competition

Ontario's finest Landscape & Design Specialists will transport you into Summer with their "Hello Sun!" Landscape Competition. Stroll through 15,000 sq. ft. of dazzling garden displays.
 Vote for your favourite landscape display in the "People's Choice Landscape Contest!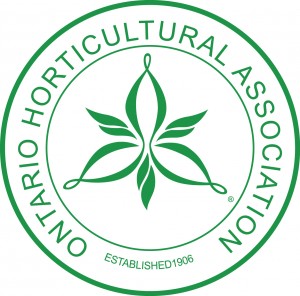 The Ontario Horticultural Association's 
Floral Design & Plant Competition 

With over 2500 square feet dedicated to promoting OHA societies, this is your opportunity to view 60 cultural classes of house plants, geraniums, spring flowering branches, perennials, bulbs and stunning floral masterpieces.
Don't miss this outstanding display as avid gardeners from across the province compete in Canada's Largest Floral Design & Plant Competition!!  
Celebrity Garden Theatre 
Meet our Garden Stars and their Budding ideas! Frankie Ferragine, Citytv's Frankie Flowers.  Denis Flanagan, Designer, TV Host.  Frank Kershaw, +.Pick Ontario's    Albert Graves,        

Enjoy Exciting Flower Stylings of Albert Garves and his high-energy demonstrations presented by Pick Ontario.
HELPING YOU GROW THEATRE
Guest Speakers will keep you up-to-date with the latest Gardening News!
Our Garden Experts are Passionate about their Lawns & Gardens.  To view presenters please visit our Free Celebrity Seminar! 
Wine & Dine Village

Sip and savour the latest sensational flavours, and taste the best life has offer at the wine, beer, spirit, and deli exhibits. 
"Make it & Take it" Kids Garden

This colorful space has games, demonstrations and a variety of fun activities for children of all ages. This activity is planned throughout the entire 4-day show. 
Pool, Patio & Spa
Dive into a world of beautiful and luxurious pools, 
patios & spas, its relaxation redefined with items such 
as pools, spas, hot tubs, fencing, decking outdoor 
furniture, barbecues, and much, much more! 
Explore the latest in outdoor products and accessories, some features include; leisure products, patio furniture, dining sets, fire pits, BBQ's, gazebos, sheds, and more!